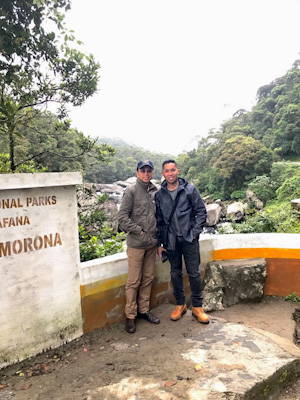 "In 2016, my dad and I visiting one of Madagascar's last national parks, Ranomafana. A reminder of the unique biodiversity of my home and a stern prompt to act now towards sustainable artisanal mining."
My name is Will and I was born and raised in Madagascar. My father started his early career, over 30 years ago, as a casual translator for foreign tourists and visitors coming to the country. In what was meant to be a part-time gig while preparing to enter college, turned out to be a life-changing moment when a visitor, for whom he acted as a translator and guide, came looking for gemstones, and as such, introduced him to the profession.
From then on, my dad quickly learned and developed a passion for minerals and gemstones, and was put in charge of managing his newly found mentor's work in Madagascar. Venturing across the country, trailing through rough roads, and sleeping in tents in the wilderness for weeks, the many tales of his mining adventures still give me goosebumps to this day.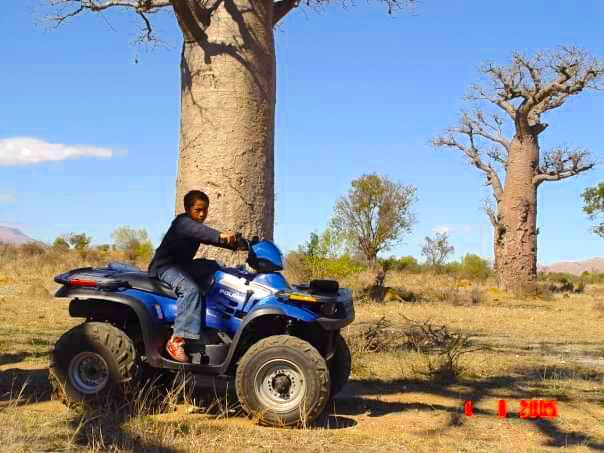 "Back in 2005, me in the South of Madagascar (Toliara Province), following my dad on his trail for Sapphires. (Clearly was overwhelmed by the size of the quad bike)"
At a young age, he would often take me to various mining sites to show me what mining was all about, but more importantly, just for the adventure. This is how I grew up, often spending holidays traveling around Madagascar, and while at home, being surrounded by, what I thought then, were just rocks. Today, more than 30 years later, my dad is still very much active in this domain, and having inherited this passion and profession from him, I set out on this new journey.
However, Meralt is not about me; it is about the successes, hardship and obstacles that artisan-miners and individuals, like my dad, face when working in the small-scale mining industry.
Madagascar is a very resource-rich country, but because of multiple reasons such as the systemic corruption, the poor infrastructure and a market that is not necessarily very fair, many of these individuals, be it artisanal miners, collectors or dealers, although possessing very unique minerals, often find themselves trapped.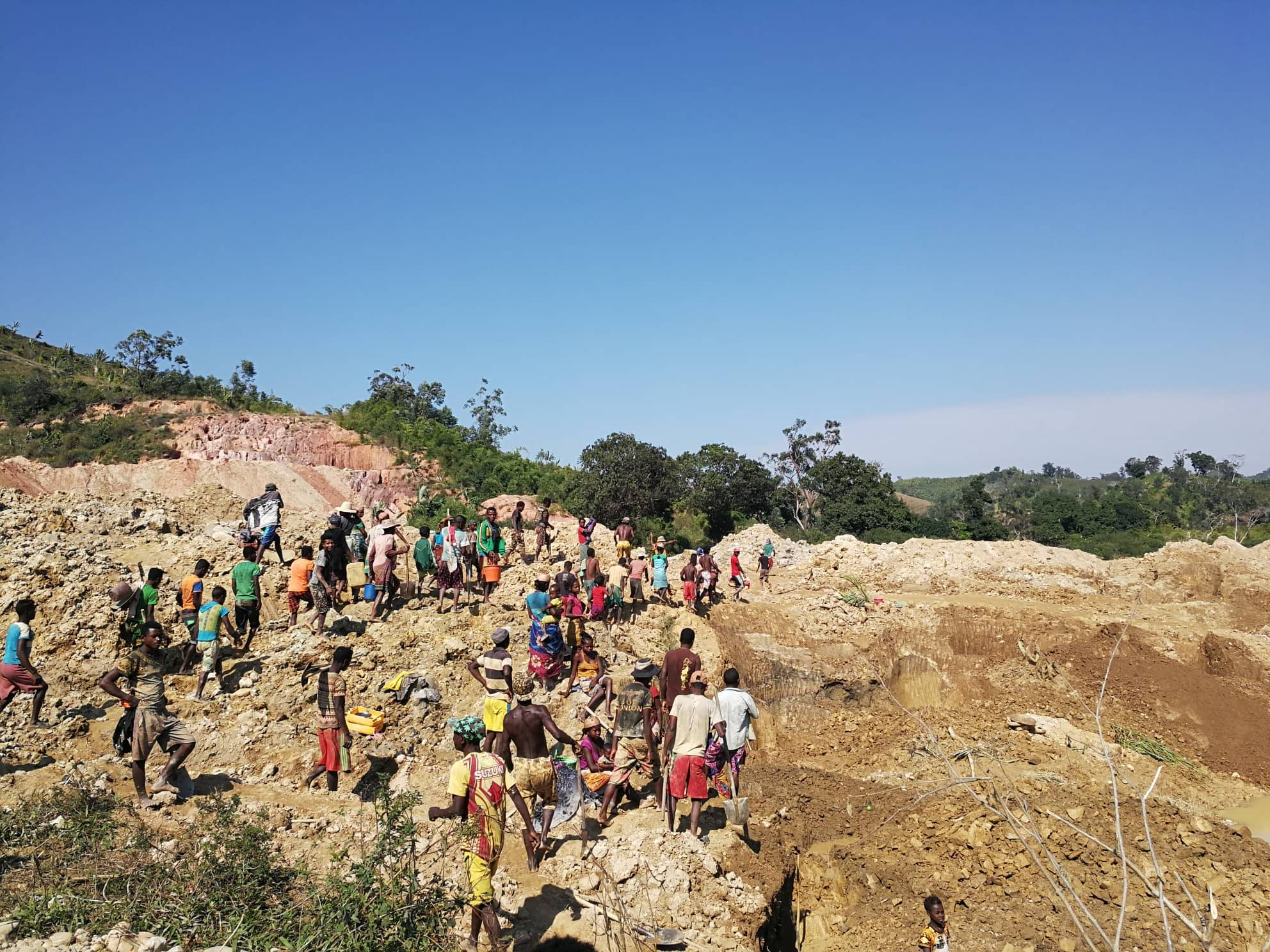 A group of artisan miners, men, women and children making their way across the rubbles left from gold mining in the South East of Madagascar
Meralt isn't solely about minerals. We look beyond the object, and aim to understand the broader picture across the three pillars: society, environment and economy
Essentially, then, Meralt is about giving the opportunity for local artisan miners, sellers and collectors to display and share their mineral specimens on an international scale and for institutions and collectors, like yourself to access these minerals with a clear piece of mind. We believe in the importance of minerals because of their contribution to education, art, history and science. And if used right, promote economic growth.
But we don't stop there. Meralt, at its core, aims to bring positive development to the local community. We partner with NGOs with the vision of helping these often-poor communities through education, providing for their basic needs, and most important of all, fostering autonomy and not dependence. We also aim to rehabilitate the environment, as mining almost always damages land, which if left untreated would result in erosion and massive impact on the ecosystem.
Lastly, we actively seek to work hand in hand with the local government in reforming the artisan and small-scale mining industry and ensuring that a proper framework is enforced and put in place to further regulate the industry, and yet benefit the local community and economy.
So I hope that you will join us in this journey to promote Madagascar, its people and its riches and in doing so, hoping that you will fall in love, as I have, with this Great Red Island.
TO BE CONTINUED